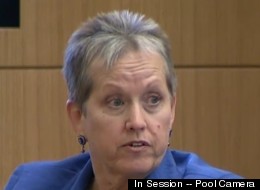 I got all
goosepimply
when I heard the domestic violence expert
for the Jodi Arias trial, Alyce-Laviolette
use the word "self-blame" whilebeing cross examined, and I was like "AAHHH!"
Never in my life have I ever heard that word spoken on television before, (or maybe it is just because I used it in my novella that I got so excited in hearing it). I even know where I wrote it down from because for years I have been writing down words, and write a brief abbreviation as to which book I got it from and the author's name. It was Humanism and Democratic Criticism by Edward E. Said.
I'm no smarty pants, I just thought it was a book about the cinema because of the cover T_T
I thought it was a book about movies and the cinema.

Turns out it was a book about democracy.

But I got so excited. Jeez louise, I am such a word nurdist.
( Autocorrect has nurdist down as nudist. Ha ha!)